Testimonials
Tuesday 7th July2020

Thank you for the update as well as the inclusion of the reinforced base, it is much appreciated!

Looking forward to receiving the trunk soon. I bought one from you many years ago and it is still in absolutely perfect condition so looking forward to adding another to our collection :)

Many thanks,
Mr Cronin, Cambridgeshire

Tuesday 30th June 2020
Many thanks.
Thank you very much. Friday is convenient. Looking forward to receiving it.
Mrs Tomlinson,Chester.

Tuesday 23rd June 2020
Fantastic, thank you!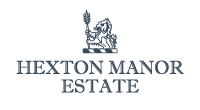 Tuesday 16th June 2020
Thank you so much your service is amazing.
Mrs V. London E3.

Tuesday 9th June 2020
Brilliant that fabulous whenever suits. You offer a fabulous service it seems. I am very glad I stumbled onto your website today.
Mr Price, Hertfordshire.
Tuesday 2nd June 2020
Dear Matt,
Thank you so much for the trunk and all of your advice and support. It arrived today and seems like it will be perfect for my purposes working for the Red Cross.
My departure for the moment has been delayed but I have already started packing as I am on a 24 hrs notice to leave. It will be interesting to see what our logistics team makes of it once it starts travelling around. I will be sure to pass the word to my colleagues.
All the best and thank you so much again for all the support.
John, Chesire
Tuesday 26th May 2020
Hi Matt,

Thanks for your phone call and then refund due to your clarity on my order. I really appreciate your high level of customer care.
Regards
Mr P. Kabuye, London.
Tuesday 19th May 2020
Hello Logicline,
Thank you for the quick response.
Thank you so much for all the amazing support you're providing here!
Kind Regards, S. Balachandran West London
Tuesday 12th May 2020
Your very prompt service is fantastic,
Many thanks again. I'm sure to be back.
P.A. Gillingham.

Tuesday 5th May 2020
Hi Matt and the storage trunk team,
Just received my 3 trunks and I'm absolutely delighted, they are perfect for my needs.
Thanks again for the excellent service from start to finish.

Mrs Ward, Chesire.


Tuesday 28th April 2020
Huge thanks Matt he loves the tuck bos trunk and feels very grown-up.
Mrs Aikenhead. Wiltshire



Tuesday 21st April 2020
Hi Matt,
Our trunks arrived and we are very pleased with them, don't forget to let me know about the ones you what to sell on .
Regards
Clays Books, Suffolk

Tuesday 14th April 2020
Thank you so much for expediating this order. You will make a little girl very happy on her birthday on Wednesday.
With best wishes,
Mrs Pearce, Hampshire.
Tuesday 7th April 2020
We have received tuck box! Thank you very much

Mrs Bates Battersea SW11
Tuesday 31st March 2020
Hi Matt,
I want to confirm that the trunk has arrived and in good condition. I am so happy and very satisfied with it.
Thanks ever so much. It is not the first time I order from Logicline, the first time it was about 5 years ago and I was very happy too with it, and I think the person who spoke to me on the phone sounded like an elderly person and he made suggestion just like you made.
I will soon be ordering another trunk soon I will let you know.
Thank you,
Audrey.
Tuesday 24th March 2020
Dear Matt,
I would just like to apologies for not emailing you sooner especially as the service you offered was superb.
Great experience buying from these guys.....I ordered on their web but in this current situation I called them to check they were still working and able to fulfill my order. They couldn't have been more helpful and friendly to talk to, they were able to reassure me my order would be completed asap. It was delivered quicker than expected and absolutely perfect. I would happily use them again and recommend them to anyone needing a good quality trunk!
Thank you for your all your help and a great customer service experience.
Kind regards,
M/s Henderson, London.

Tuesday 17th March 2020
Hi,
Would like to say a big thank you on behalf of my mum. She loves the trunk and will be ordering a smaller size to sit on top. I'll also be ordering one in black for my new house once I'm moved in.
Thanks Michael

Tuesday 10th March 2020
I was so pleased with the quality and craftsmanship with this trunk that was made by this Company
that I bought a second trunk within a fortnight, I am absolutely delighted with it and would highly recommend
this company without hesitation.
Mrs Pierce, Edinburgh, Scotland.

Tuesday 3rd March 2020
Hi Matt,
Just to let you know the trunk has arrived safely. It's just what I wanted - I can now enjoy `lock down' filling it!
Many thanks
Juliet
Tuesday 25th February 2020
Hi Matt,
The trunk arrived today in good order, thank you very much for arranging the shipping for me.

Regards,
Danny, Republic of Ireland.

Tuesday 18th February 2020
Hi,
The Music bars tuck bos arrived today, it looks really good, I love it !
Thank you and best wishes,
Mrs Chapman, Worcestershire.

Tuesday 11th February 2020
The trunks have arrived. I have only opened one of them at the moment - it's just what I am looking for.
Thank you for the excellent service. I wasn't expecting the delivery for a few days so getting them so quickly has been wonderful.
Best wishes
Kezia
Tuesday 18 February 2020
Many thanks to Matt for spotting my delivery address error and contacting me so quickly to get it sorted. Brilliant service. Thank you.

Mrs Tilling,
Bedfordshire.